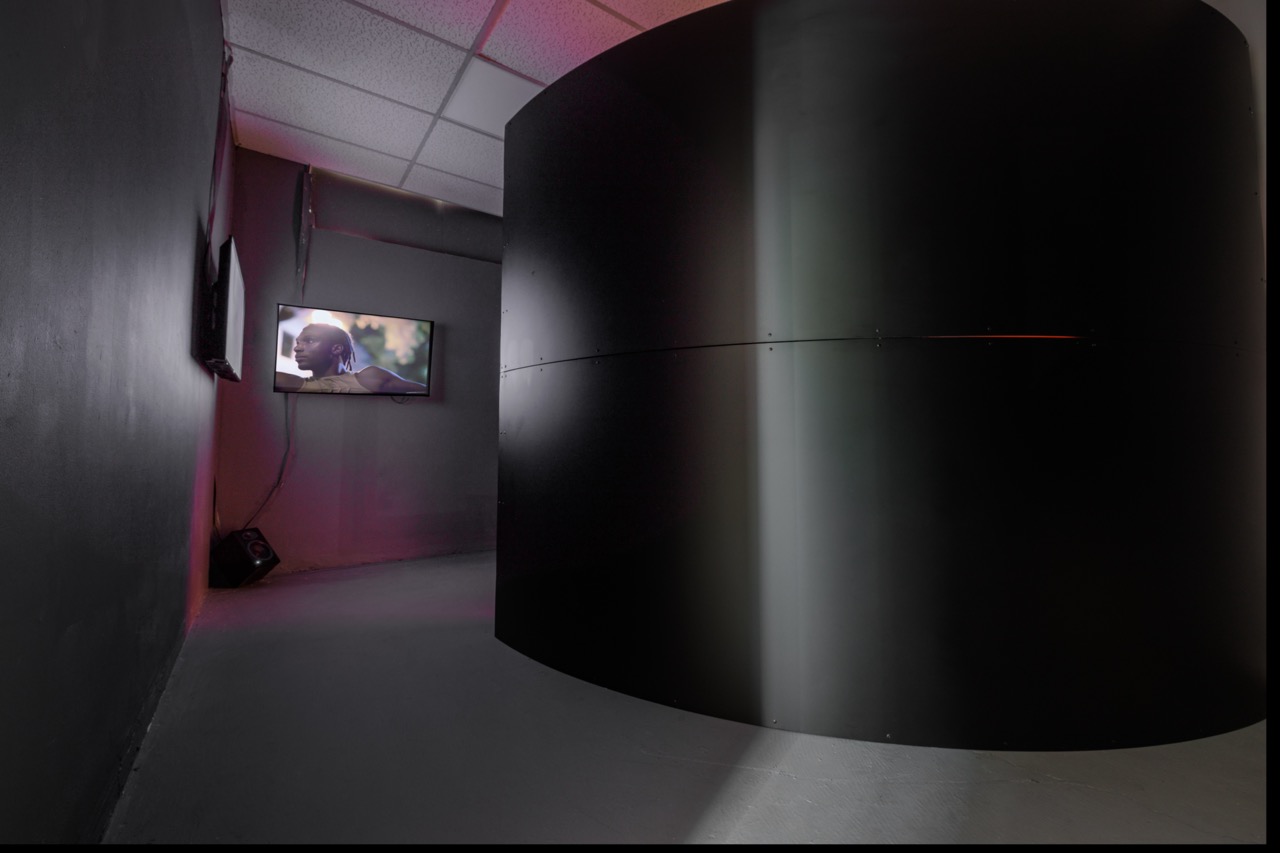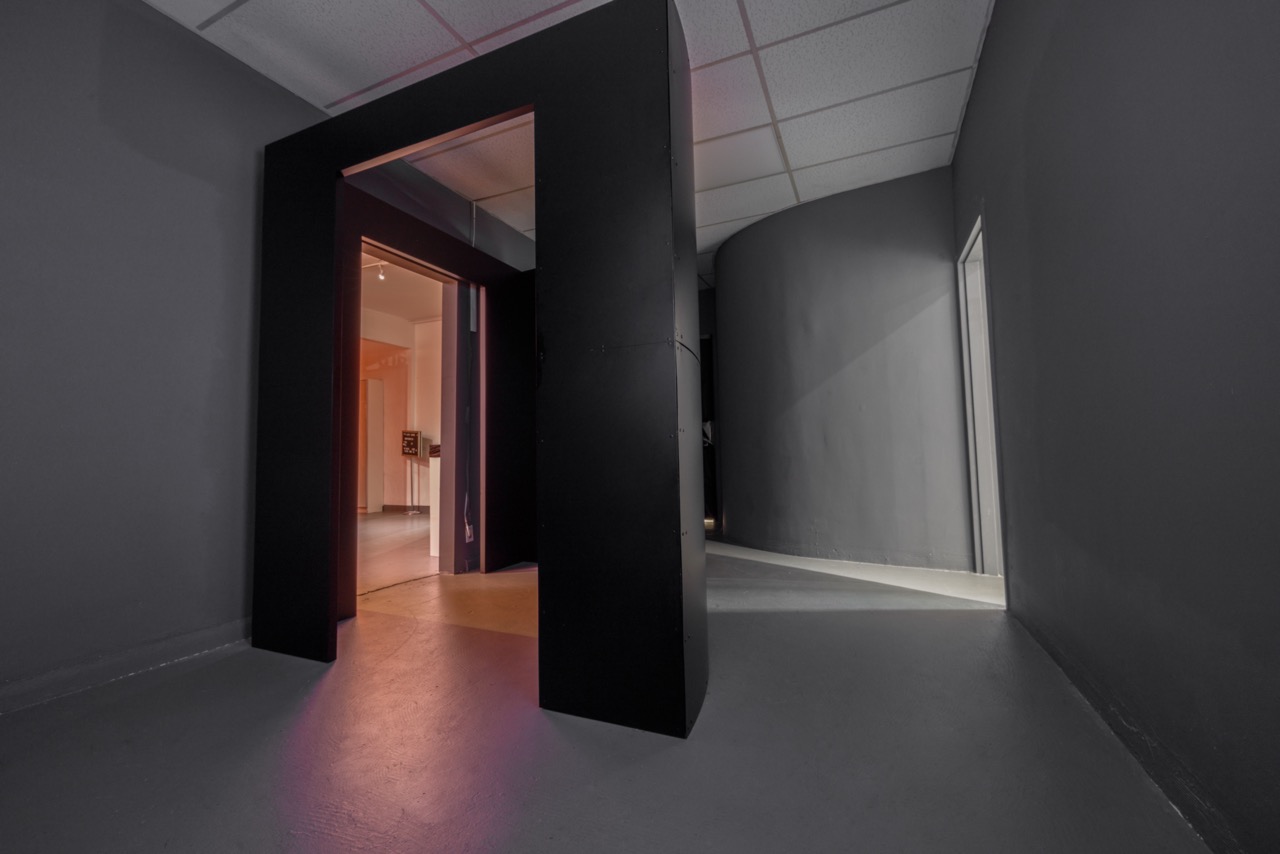 Lost Underground, 2021

Materials:
Powder coated aluminium

Dimensions:
80.4 x 84 x 120 inches

Shows:
Common Spaces, Oolite Arts, Miami Fl, 2021
Southern Prize & State Fellows Traveling Exhibition, 2022

Funding Support:
Oolite Arts

Taking the form of an experimental dance film, Lost underground explores the vital role of queer clubs. Motivated by acts of communal care, queer spaces function as expressions and embodiments of desire, fostering intimate connections with people, through music and movement. This film reflects on the importance of these spaces, as conduits to freedom, preservation, and liberation, both prior to and during the pandemic.

Accompanying the film is a large structure breaks up the room, but also facilitates a path for participants to walk through before they are confronted with the film. The structure creates a portal that partially obscures the space and emulates the entrances of clubs, where visibility is incremental, not allowing the vistors to see the entirety of the space right away, but rather be guided in the direction of the music.