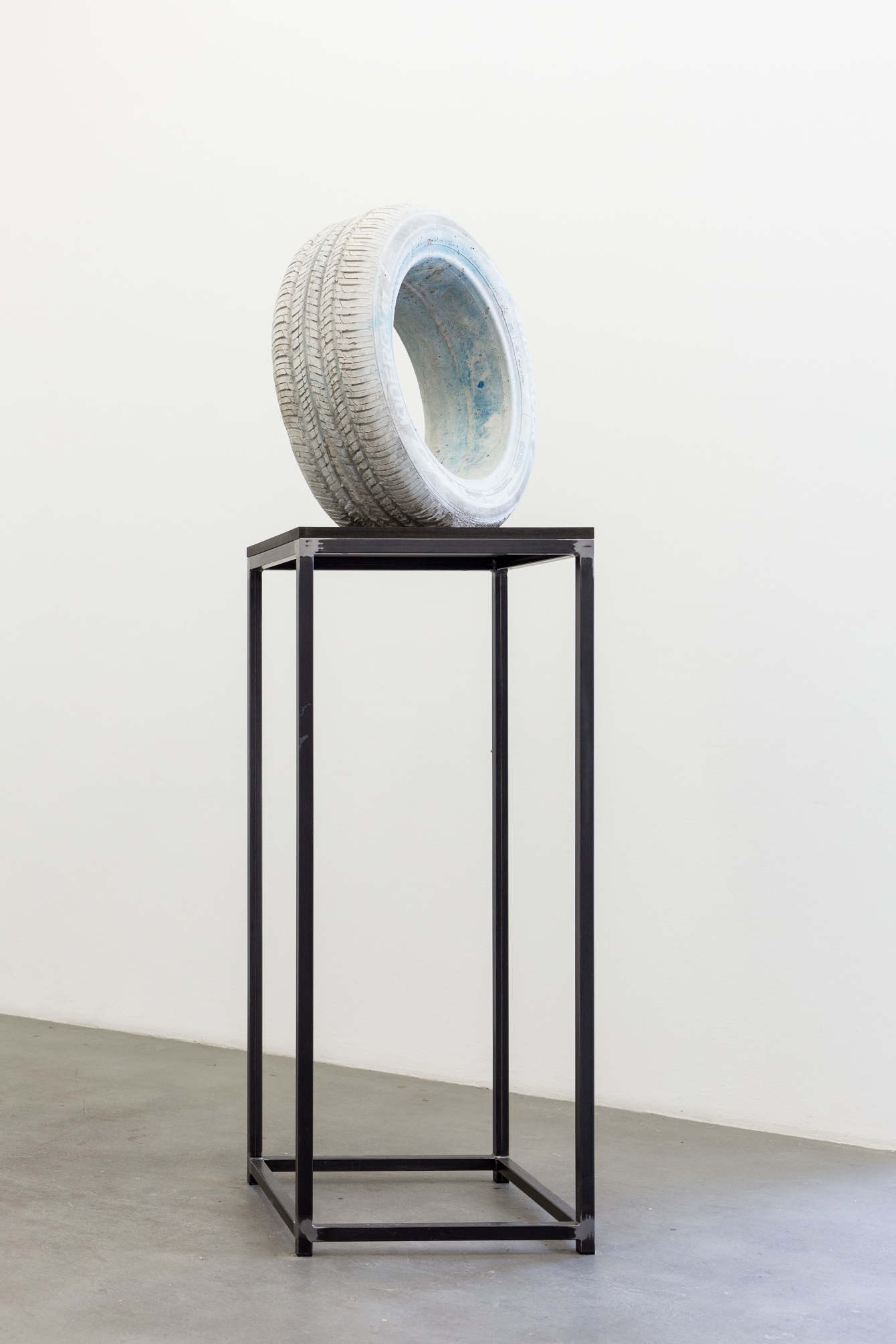 FOREVRE RIDE OF DIE, 2018

Materials:
Concrete, pigment and steel

Dimension:

Fabrication:
GeoVanna Gonzalez

Shows:
Diana Lowenstein Gallery, Miami, FL, 2023
NGBK, Berlin, Germany, 2018

Collections:
Miami-Dade County Art in Public Places, 2021

University of Maryland Art Gallery Museum in College Park, Maryland, 2019


Photography by:
Anastasia Muna








Class, race, social and cultural privilege – our lives are directed, diverted and sometimes derailed by things beyond our control. The deteriorating tires in this piece are both symbolic icons and real-world objects: real & unreal; pristine & used; decaying & immortal; useful technology & quarantined artifact. More than anything, each of them is a product: a thing made; a thing with a story; a thing that can't but be what it is – and what it can never be.